As your IT organization matures & acquires other firms. Slash IT OPEX cost & fund new projects.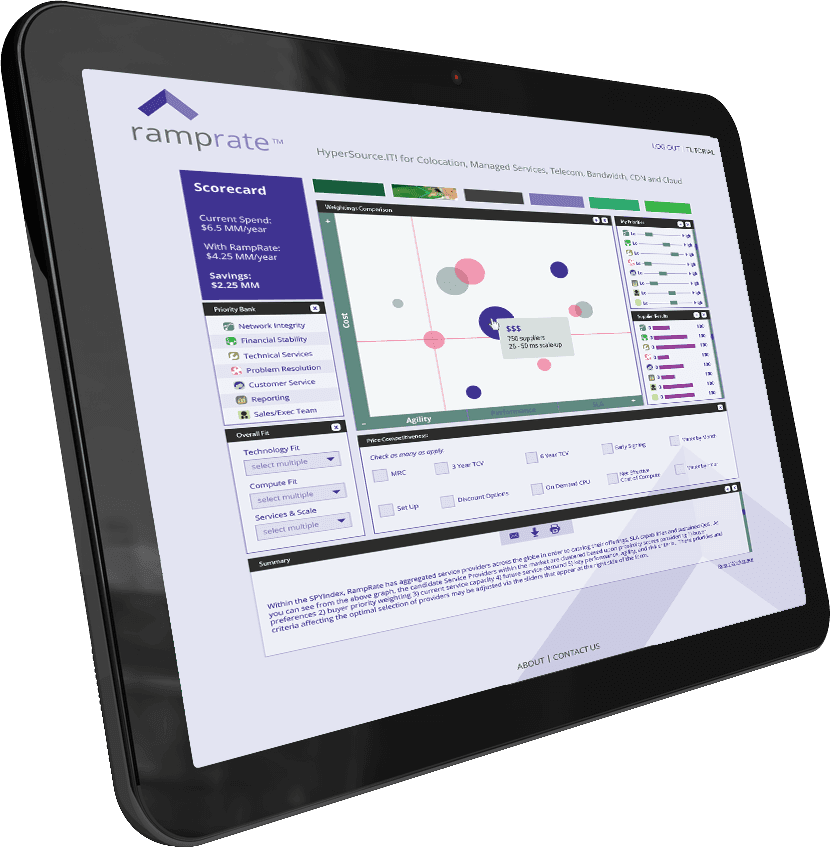 Build the right relationship and contract with your providers that fit your scale and growth
Maximize your leverage; and use inside knowledge of sales org structures and product strategy at your suppliers to find the win-wins to reduce rates, remove unused capacity/overcharges, and reinvest the savings in better technologies.
– Savings: 24% average vs. pre-existing OpEx
– Accuracy: +/- 5% vs. forecast for better budgeting
– Risk Reduction: 20-50 protections for SLA, flexibility, and protection