Tony Greenberg, CEO & Board Member
An unstoppable force of connecting great minds and generating ideas, Tony Greenberg spent 20 years pushing against the immovable object of myopia and corruption in how enterprise technology is bought and sold before turning his powers for the good of the blockchain community. As investor and advisor to more than a dozen startups focused on maximizing social impact in blockchain, health care, and emerging markets, he is mentoring executive teams as well as building partnerships and go-to-market strategies to turn good ideas into thriving businesses. As CEO of RampRate, he is saving millions, improving flexibility, and optimizing supplier relationships for more than 100 top brands such as Microsoft, eBay, Nike, and Hearst, while ensuring that corporate social responsibility becomes a bigger part of IT decision making. Prior, he held senior executive-level positions with market-creating technology and digital media innovators including Raindance and Exodus.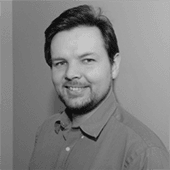 Alex Veytsel, CSO & Board Member
Alex is an expert in digital media business models, revenue streams, and technical backbones, specifically around hosting, delivery, and optimization of the user experience. Since joining RampRate in 2004, he has served as a business planning and strategy advisor to technology giants like Microsoft, Sony, and Intel on subjects like mapping of the digital value chain and associated revenue flows, partner strategies, and pioneering business models, including some of the earliest mobile video and digital home business plans. As a sourcing advisor, he has helped both major TV networks (e.g. NBC, Fox) and industry pioneers (e.g. iFilm, Audible) reduce costs, improve performance, and reinvest negotiated savings in innovative technologies. A big focus of these efforts has been optimization of content delivery strategies, where he has helped build multi-CDN platforms for both major events (including the Super Bowl and the first March Madness online broadcast) and ongoing optimization of cost and performance. His expertise extends to adjacent markets such as gaming (where he has worked with companies like Blizzard and Riot to scale rapidly), mobile (MVNO strategies, ringtones, mobile delivery), and sports. Prior to RampRate, Alex covered subjects such as peer-to-peer delivery and Web analytics as a senior research analyst at Aberdeen Group.
Kristen Priest, Managing Director,
Client Engagement
As Managing Director of Client Engagement, Kristen manages overall delivery responsibility for RampRate's large-scale sourcing advisory and optimization projects with Fortune 500 clients and top brands including Sony, eBay, Nike, Intel, Hearst, and others, overseeing 50+ IT services procurement projects affecting over $2B in customer IT services expenditure, as well as IT services procurement resulting in 7-figure cost reductions for multiple clients worldwide. Kristen also maintains a leadership role as an analyst, researcher, and writer, for various strategic research initiatives, and oversees RampRate's Advisory Services and Partner Programs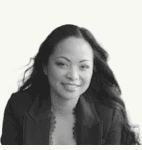 Adelle Magsombol, Program Manager,
Client Engagement Executive
As a Client Engagement Executive, Adelle oversees the delivery of the projects in RampRate's Advisory Services Program. Adelle's focus in project management is to work closely with RampRate's strategic portfolio companies to help manage all the initiatives that support achieving their goals.  
Prior to RampRate, Adelle worked with performance-based online marketing teams, managing programs at both startups and large companies in US and Europe.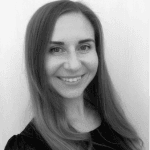 Oxana Vusova,
Impact Strategy
With a boundless curiosity and entrepreneurial boldness  that ignites creative  ideas, innovative technologies (AI, Blockchain, DAOs, Web3, cloud computing),  purpose-driven strategies, and viable solutions, Oxana is an accomplished leader who develops top-notch social impact strategies, unique and unprecedented initiatives, and strategic partnerships for growth and impact. Leveraging her strengths in corporate responsibility, ESG,  impact measurement, research, branding and marketing, nonprofit management, and business analytics, Oxana uses a human-centered approach to help clients identify their unique purpose so that it aligns with their brand values and vision, yet addresses the hardest world's challenges through the medium of innovation and materiality. 
Gulliver Smither is a Product-oriented CTO and digital strategist with over 20 years of experience across the media sector working for some of the best-known brands in the world. Gulliver previously worked at Sony as the CTO to their D2C and digital supply chain division and before that as an SVP running the global product and tech teams for Sony's LA Studio. Prior to that, he was the VP of Product at the BBC, the CTO at Base79 where he oversaw a successful exit, and the Director of On-Demand at ITV. Gulliver is an industry maverick in digital strategy & product innovation; agile & lean software development; technical innovation; cloud computing and architecture; product road maps, growth and management; multi-platform application development; and video on demand. Gulliver joined RampRate after a successful engagement at Sony where they succeeded in saving him millions of dollars.
Purvee Kondal, Vice President at SEPHORA, is a Global Procurement Officer, a practitioner, and an advisory board member with Sourcing Industry Group and Athena Alliance. She is also a National Association of Corporate Directors Directorship Certified Accelerate program participant with the NACD.DC designation, being among 30 Asian Americans and the pioneering Indian American women to hold this designation. She is a seasoned Procurement executive with over 15 years of experience leading transformational changes at notable organizations such as Johnson & Johnson, General Electric, Capgemini, Ross Stores, Globality, and Albertsons. As a champion of diversity and inclusion, she co-chairs the Fellowship Nomination Committee at the Athena Rising Foundation.
She helps companies identify value and improve efficiencies for Procurement, Sourcing, and Vendor Management functions through advanced technology, collaboration, innovation, diversity, and partnerships. She was nominated for "Transformation Leader of the Year" by the Women in IT Summit & Awards Series in 2020.Purvee holds an MBA from the Kellogg School of Management at Northwestern University and a Bachelor of Science in Marketing from San Jose State University.
Curt Hessler brings varied and substantial business and legal experience to RampRate's board. He has extensive experience in M&A, finance, strategic development, and law. He has served on the boards of five public companies, numerous private companies, and nonprofit organizations and is a seasoned executive with extensive experience at senior levels in the information technology, media, and government sectors. He has held a variety of senior positions at major corporations including Unisys and Times-Mirror Group. Curt was most recently chairman and founding CEO of 101communications, a Los Angeles-based media company. He has held several government positions including Assistant Secretary of the Treasury for Economic Policy. He holds a Master's degree in Economics from the University of California at Berkeley, a JD from Yale Law School, and a BA from Harvard and also is a Rhodes Scholar.
Barry Patmore had a distinguished 34-year career at Accenture (formerly Andersen Consulting) where he helped improve business processes and implement large scale IT systems for companies including Microsoft, US West, Capital Group, Visa, Disney, Mazda, and JPL. His responsibilities included managing partner of the Pacific Northwest and Southern California offices and global managing partner of the business process competency. He was one of the lead developers of Method/1, the firm's systems development methodology, and he collaborated with Michael Hammer to develop the methodology utilized by the firm for business process re-engineering. Patmore has since served as a venture partner with Brentwood Venture Capital specializing in business-to-business enterprises and software companies. He also was the interim CIO at Children's Hospital Los Angeles, during which he directed the outsourcing of IT. He continues to advise the hospital.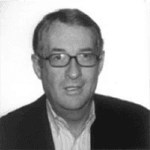 Peter Gross has been a voice of innovation in the data center industry for decades. He is known as founder and leader of EYP Mission Critical. Peter now serves as VP of Bloom Energy's Mission Critical Practice where he will apply the world's most efficient natural gas-powered fuel cells to sustainably and consistently power data center facilities while reducing their carbon footprint. Peter brings 25 years of experience in engineering and design of power systems as applied to data centers, trading floors, command and control centers, and telecommunication and broadcasting facilities. Before Bloom Energy, Peter was Vice President and Managing Partner of HP Global Technology Consulting at Hewlett Packard. Previously, Peter was founder and CEO at EYP Mission Critical Facilities, Inc., which specialized in strategic technology planning, design, and operations support for large-scale data centers.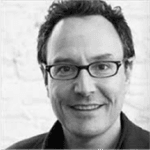 A Silicon Valley executive with several high profile marketing and branding related ventures, Peter has led emerging media and technology companies for more than 20 years. He is chairman of the executive committee of Technorati, the leading aggregator of user-generated content in the world, tracking over 100 million Weblogs and 70,000 posts per hour. He also is co-founder and chairman of The Conversation Group, a fast-growing agency helping brands with strategy and marketing. During a nine-year tenure at Apple Computer, Hirshberg headed Enterprise Marketing, where he grew Apple's large business and government revenue to $1 billion annually and helped lead the company's entry into the online service arena. After leaving Apple, Peter's new-media strategy firm served clients including America Online, Microsoft, NBC Television Network, Estee Lauder, Pacific Bell, and Silicon Graphics.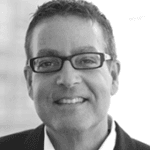 The author of Cloudonomics: The Business Value of Cloud Computing (Wiley 2012), available in English and Chinese and considered the seminal work on cloud computing economics and business value, and the author of the forthcoming book Digital Disciplines, which provides blueprints for exploiting the cloud, big data and analytics, social, mobile, and the Internet of Things to develop competitive advantage. He has been awarded 20 U.S. and international patents in cloud computing, homomorphic encryption, wireline and wireless network technologies, and consumer products. He also serves as the chairman of the IEEE Intercloud Testbed executive committee. He is a frequent global keynote speaker who has appeared multiple times on broadcast TV and radio, and leading web videos such as The New York Times TimesCast and TheStreet.com, and is frequently quoted in the industry press. His work has appeared at GigaOM.com, Forbes, InformationWeek, The New York Times, Businessweek, and numerous other print and online publications. Joe has been a senior executive at Telx, AT&T, Bell Labs, and Hewlett Packard, in areas such as corporate strategy, product management, marketing and sales, and research, development, and innovation. He has been named a Top 10 Cloud Computing Leader, as well as receiving many other accolades. He received a Bachelor of Science and Master of Science in Computer Science from Cornell University and the University of Wisconsin, Madison respectively, and completed Executive Education at the International Institute for Management Development in Lausanne, Switzerland.