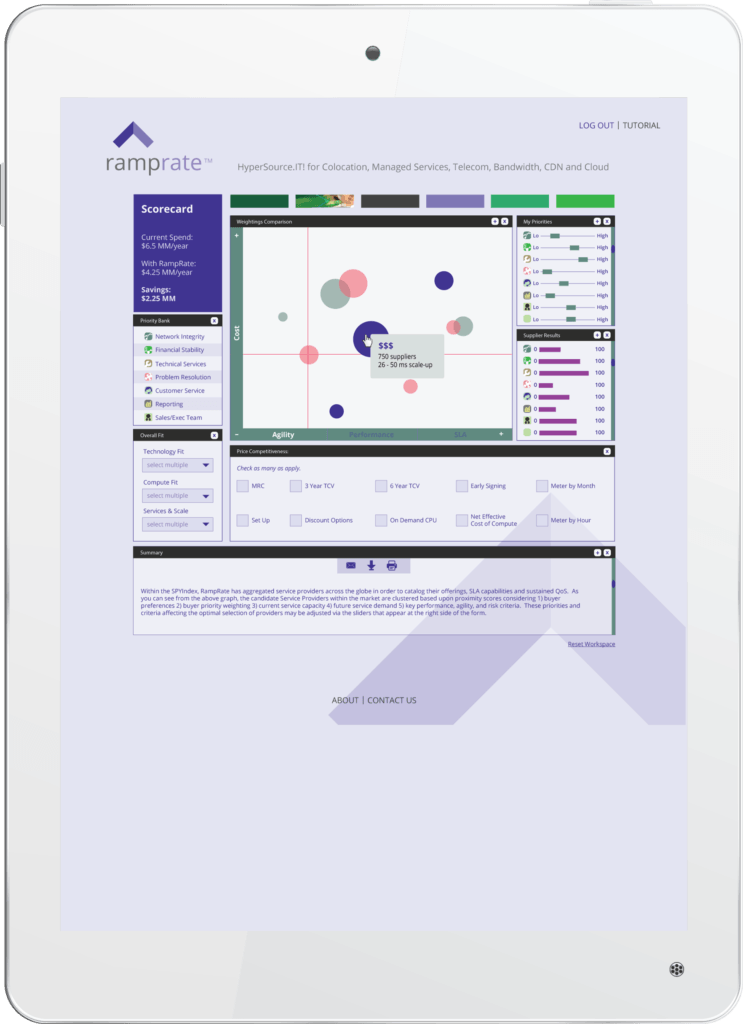 The CDN Market is Changing Rapidly.
Are You Keeping Up & Do you Trust Your Vendor?
Our clients report increased confusion with all the new market suppliers
Rates have dropped more than usual, and early adopter features have become must-haves to not fall behind. If you're operating in a 2015 mindset, you're not only overpaying, but possibly hurting your brand with your clients with poor performance. We have a simple way to insure you are on track with the right provider/s at the value, including staying with your current vendor.
Challenges in Buying CDN
– Overpaying – others may pay ½ to 1/3 for identical service
– Cost control – easy to run up large & unexpected bills
– Performance – milliseconds cost customers & revenue
– Security – DDoS, bots, unauthorized users
– Features – do you have strategies for mobile, rich media, fast content purge?
– Provider selection – who is best for your needs? 1 or 2 CDNs?
RampRate's CDN Wins
– >$100M in cost reductions on CDN services since 2000
– 48% average savings in the last 2 years (33%-60%+ range)
– Better fit – replacing unused extras with key value-adds
– Provider selection for all use scenarios – retail, media, streaming, large file, events
– Performance improvement via core CDN & adjunct services (measurement, DNS, etc.)
– Load-balancing 2+ CDNs for regional needs, reliability & cost
Most Projects are Funded by Savings We Negotiate For You
Option 1: Quick Fix
Optimize
• Same or Better CDN for Less
• Quick tuning of price, contract terms, features to market
• Demonstrate potential alternatives if CDN is suboptimal
Option 2: 5-Step Full CDN Optimization
Baseline
•How Is Your CDN Doing Today?
• Usage trends, stakeholder interviews, performance
• Compare to outcomes with potential alternatives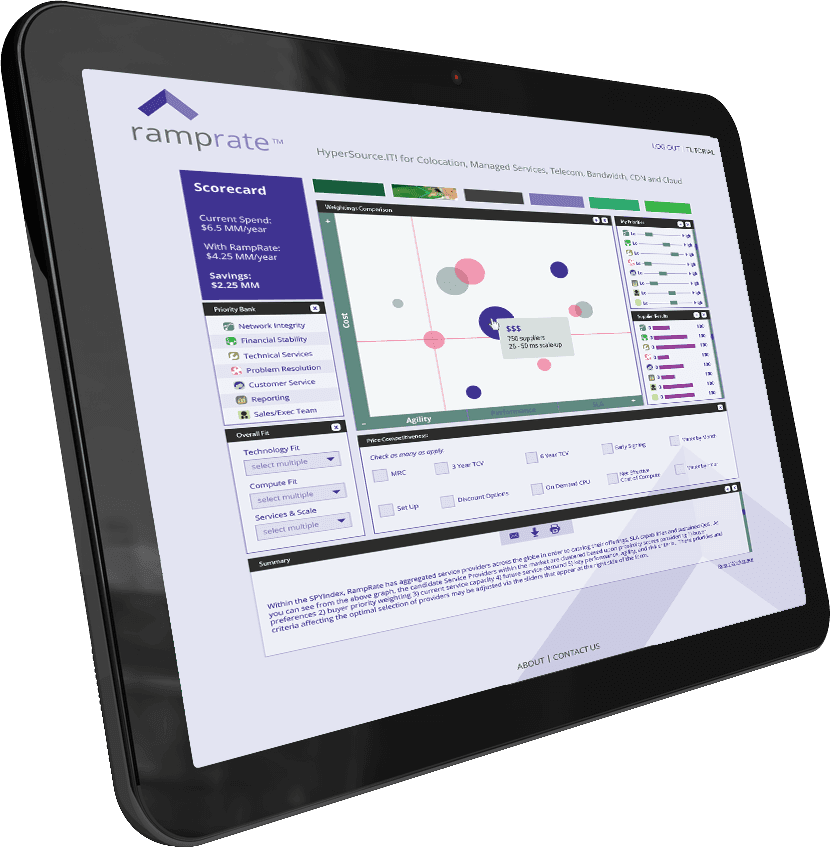 Design
• Right Architecture for Performance & Cost Goals
• CDN vs. hosting; 1 CDN vs. 2-3; optimal service type
• Shortlist of providers that can meet target needs
Source
• Negotiate Better Deal with Current or New CDN
• Incumbents: right-size; improve flexibility, reduce cost
• New suppliers: verify claims; test-drive; build contract
Supplement
• Surround with Optimal Complementary Services
• From core provider: security / DDoS, support, features
• From 3rd parties: measurement; DNS; advanced security
Roadmap
Design Future End State for CDN
• Mobile strategies; new regions; new product sets
• Integration with a roadmap for hosting/cloud
How do We Get Started?
1. We get 3-13 months of CDN bills; contracts/renewal offers; read-only portal login to review usage; performance data
2. We confirm that we can fund the project with savings and find your win in other areas you care about (contract, performance, etc.)
3. We design a performance-driven SOW for a quick or full project
4. In most cases, you won't even have to change providers.
CDN Case Studies
Top organizations like Nike, Ticketmaster, Sony, and Tronc reduced costs, improved performance, and reinvested the savings in a better customer experience