IT services transparency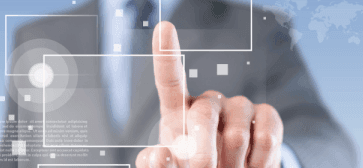 SANTA MONICA, Calif.─Nov.  16, 2010─
Because Fortune 1000 and Internet firms often spend millions of dollars on top-rated premium technology and telecommunications services only to find them failing and derailing success, RampRate announced today its
D
eal 
A
cceleration and
T
ransparency
E
ngine (DATE), which cuts cost, time, and risk from the buying process. "This new service measures supplier competence, reputation, health, and culture and technology fit for companies evaluating outsourced IT an telecom services," said Tony Greenberg, chief executive officer of RampRate, a an IT-outsourcing advisory and strategic research firm based in Santa Monica, California. "We're able to help companies reduce failure rates of outsourced IT services from a 39-percent average to less than 2 percent."  RampRate created DATE as a disruptive market service that encourages an IT buyer-seller commitment to transparency and fairness vs. supplier sales-speak and empty promises."
IT Services Transparency
DATE is best for IT buyers evaluating suppliers and in-house approaches to cloud computing,
data center
, co-location, managed services, infrastructure management, bandwidth/IT transit and content delivery networks. Common industries served by RampRate are financial services, new media, entertainment/film, online gaming, web hosting, banking, and manufacturing. "We get a buyer's commitment to think beyond the upper right quadrant, lowest price tag, and personal perks, and to explain their decisions both to management and to the supplier community; while suppliers are required to go beyond sales-speak and show value for the needs of all buyer constituencies."  DATE is intended to eliminate months of agonizing delays, misinformed decisions, unexpected expenses and risks. RampRate's DATE targets Fortune 1000 and Internet companies and balances the relationship between corporate IT buyers and services suppliers. It is a complement to a decade's worth of quantitative supplier data in RampRate's proprietary Service Provider Intelligence Index (SPY Index™). RampRate first introduced its SPY Index to buyers and sellers in 2000, and has helped 65 top-brand buyers negotiate contracts. It has saved buyers millions of dollars and compressed the sales cycle by 46 percent. It includes near real-time intelligence on more than 350 suppliers, in 80 countries and 200 metro regions, for 20 different IT service types. "There's no more guesswork and no more delays, and the key facts about supplier and technology viability, performance, service level agreements, specific local costs, and more are available," said Greenberg. "Why would any company that invests in IT in today's economy do so without numerical and statistical evidence that works for—or against—a specific supplier? Why would any supplier looking to improve margin and cut sales cycles not look to a process that accelerates deal flow and improves feedback?" Greenberg says RampRate takes a non-traditional approach by delivering "much deeper, much wider" data points than industry analysts and most research and consulting firms. "We're in the business of IT intelligence. Our SPY Index is a repository that houses at least a decade of data – more than 137,000 price quotes alone that is continually updated." More information and sample reports are available at 
services
About RampRate
RampRate is an IT-outsourcing advisory and strategic research firm. Its strategic research division, thinkGASM, helps Fortune 500 media and high tech firms plan for major product and content initiatives through customer research and mapping of the media value chain. The IT services advisory division helps these and other customers execute on the plan by getting the best possible price, service and contract terms from their outsourcing providers. The foundation of both services is SPY Index™, an extensive repository that maps supplier-client relationships against more than 100,000 data points on over 350 suppliers, in 80 countries and 200 metro regions. For more information, visit
R
ampRate
, send e-mail to
info@ramprate.com
.